Living in Los Angeles, there are plenty of independent record stores to improve on your collection of vinyl records. Whether you are looking for new releases or vintage records to play on your turntable, LA has a record store that fits your style. Music lovers can find memorabilia and vintage rarities on record store day at many of the best record stores in LA.
Not sure where to start looking for LPs in the City of Angels? Let's take a look at seven of the best record stores in LA and the Los Angeles area.
Amoeba Music
Amoeba Music claims to be the largest independent record store in the world. In fact, contrary to its miniscule name, the store is large enough to take up an entire city block. Since 2001, the store was located on Sunset Blvd, but in 2020, it relocated to Hollywood Blvd. The shop has a wide selection of vinyls, CDs, cassettes, and more. If you are looking for indie, jazz, blues, or other specific genres, they have a wide selection of each to explore. Finding a diamond amongst the LPs is not too difficult with such a wide selection of old and new music.
If you are interested in seeing a live show, Amoeba Music even sells tickets to local shows. There is even a jazz room on location that features live bands and charity events. If you need new gear, they also sell record players and other audio gear from Pro-Ject turntables and other popular brands.
The Record Parlour
Located at 6408 Selma Ave in Hollywood, The Record Parlour is a great place to stop if you are looking for rock, funk, or soul. This location has a more intimate experience than Amoeba Music, and they have a collection of over 15,000 records, so you will have plenty of options to choose from if you are adding to your collection.
This record shop also has music memorabilia and vintage audio gear. There is even a lounge in the back where you will find jukeboxes and several vintage pinball machines. They also restore these types of items, so if you are a vintage collector, this is a stop you will want to make.
Gimme Gimme Records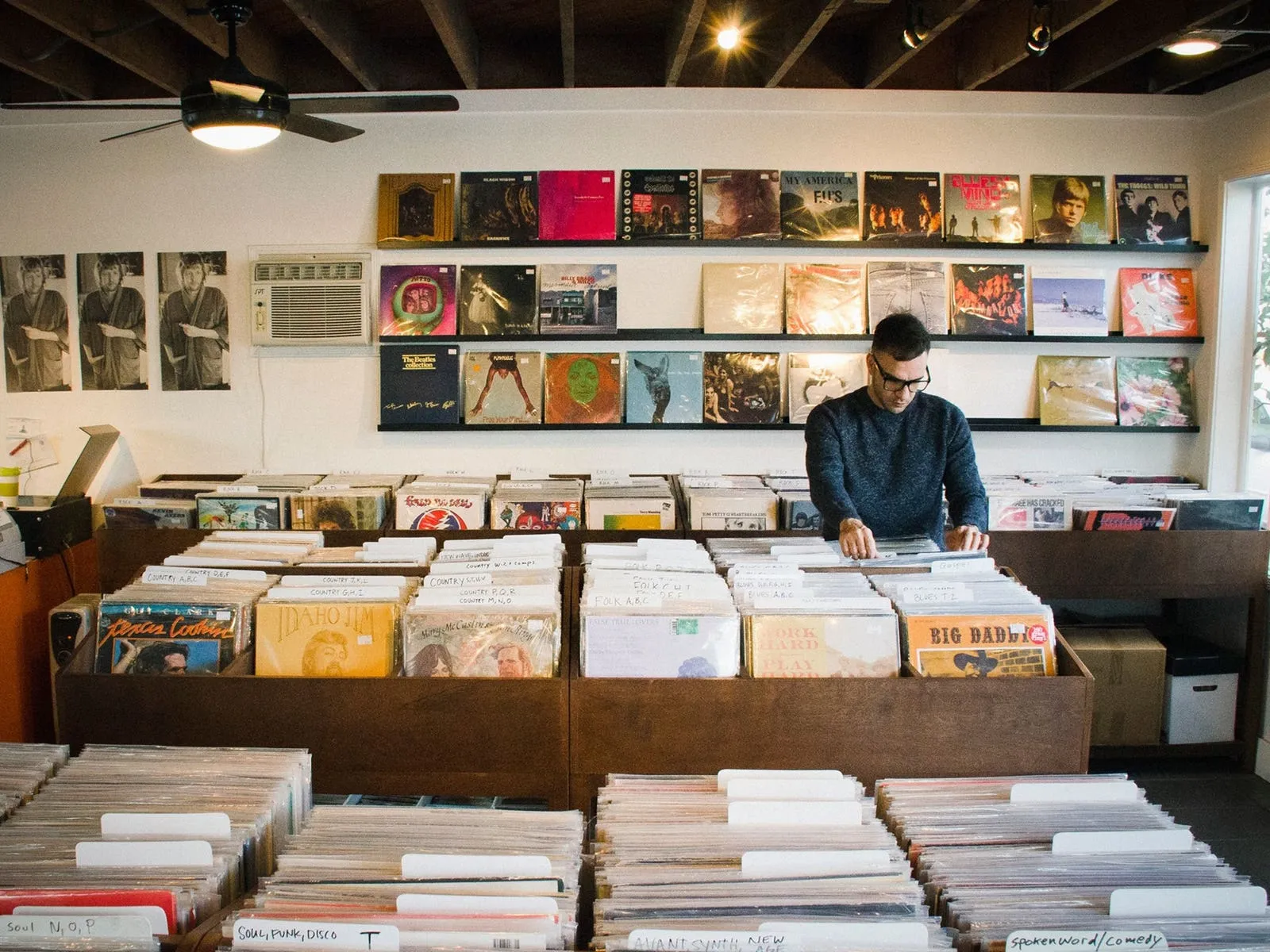 Gimme Gimme Records originated in New York's East Village, but after 18 years of success on the East Coast, the store moved to York Blvd in Los Angeles. After two years, another expansion was needed, so the record shop moved to a larger location on N Figueroa Street, which is still in Los Angeles.
Record genres available in the store include hip-hop, jazz, psych, country, and more. If you have trouble finding what you are looking for, the store owner is very knowledgeable and helpful, so just ask. New albums are rotated into the collection of what is offered so that the records don't get stale for music enthusiasts.
Freakbeat Records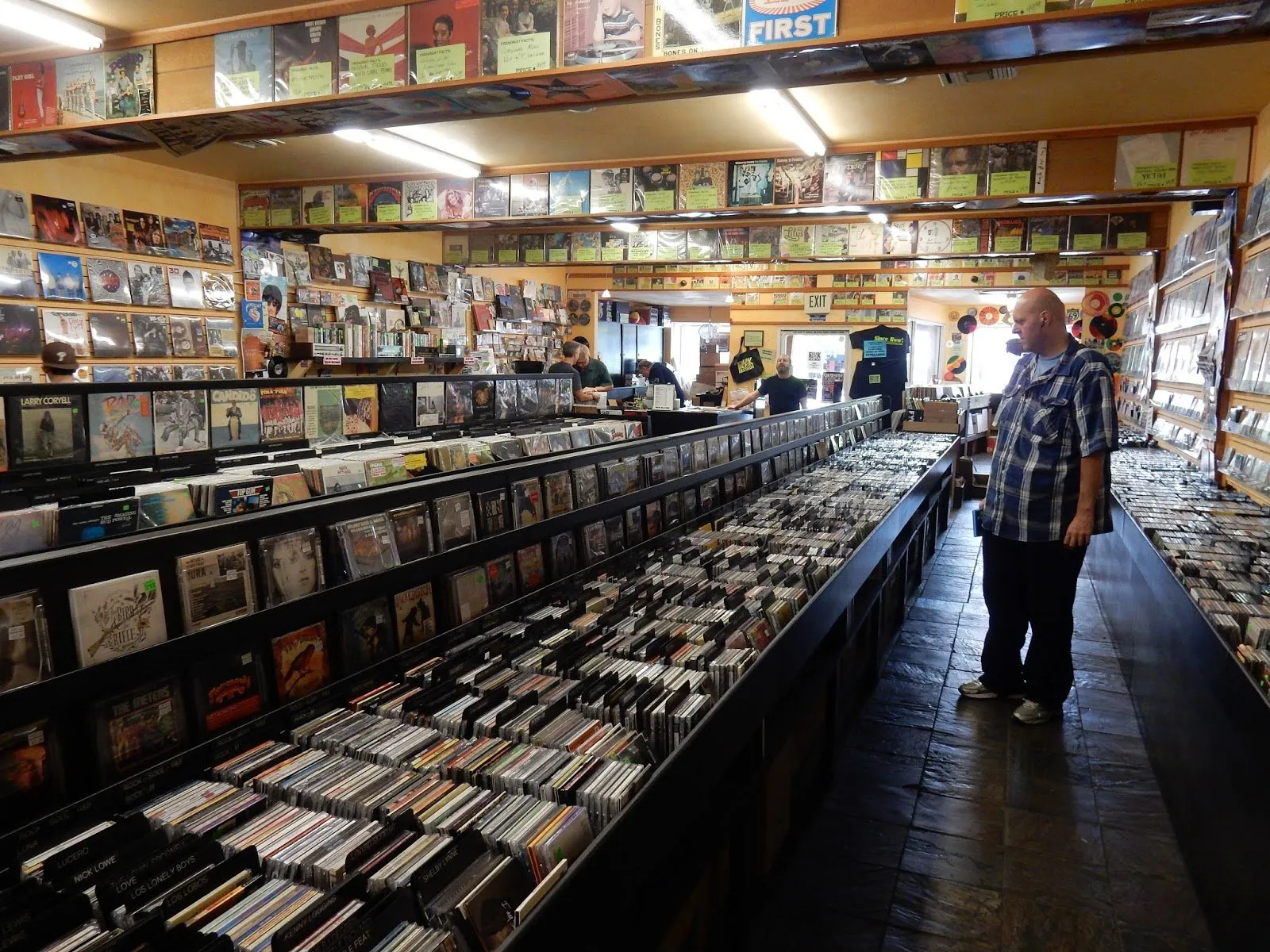 Freakbeat Records is located at 13616 Ventura Blvd in Sherman Oaks. It offers a vast library of unique vinyl records, along with discount bins that have amazing finds in them at a relatively low price point. You can even find reggae, classic rock, and motion picture soundtracks in the library of vinyl available at the store.
One of the reasons this is considered one of the best record stores in LA is that you can listen to your vinyl before purchasing it. They have a ton of hidden gems that you can listen to at one of the three listening stations in the store.
Record Surplus
Located at 12436 Santa Monica Blvd, Record Surplus has a large selection of vinyl, an intuitive layout, numerous listening stations, and reasonable prices. In addition to vinyl records, the store also sells CDs and DVDs so you can get some new movies in addition to music. If you have a wish list for records, stop by this location to see if you can check some off of your list.
The store was founded in 1985, so it has been around for nearly four decades. The vast library will satisfy any genre need, and even some of the rarest albums can be purchased for a few dollars. They even have a bargain bin with records that only cost $1.
Rockaway Records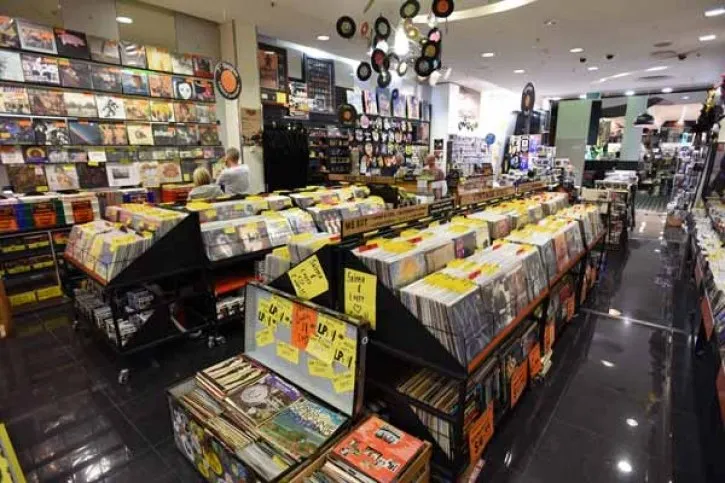 Rockaway Records is located on Glendale Blvd in the Silver Lake area of Los Angeles. This location has a vast collection of rock records ideal for your music-loving friends and family. They have a bargain bin that has tons of hidden gems and collectibles that you may have been searching for. In addition to records, there is also rock memorabilia that may catch your eye.
The store opened in 1979, which makes it one of the oldest and best record stores in LA. In addition to selling records, this location also purchases used records that are in good condition. With that being said, you may find a used classic here that you are looking for when new copies are no longer being produced.
Common Wave Hi-Fi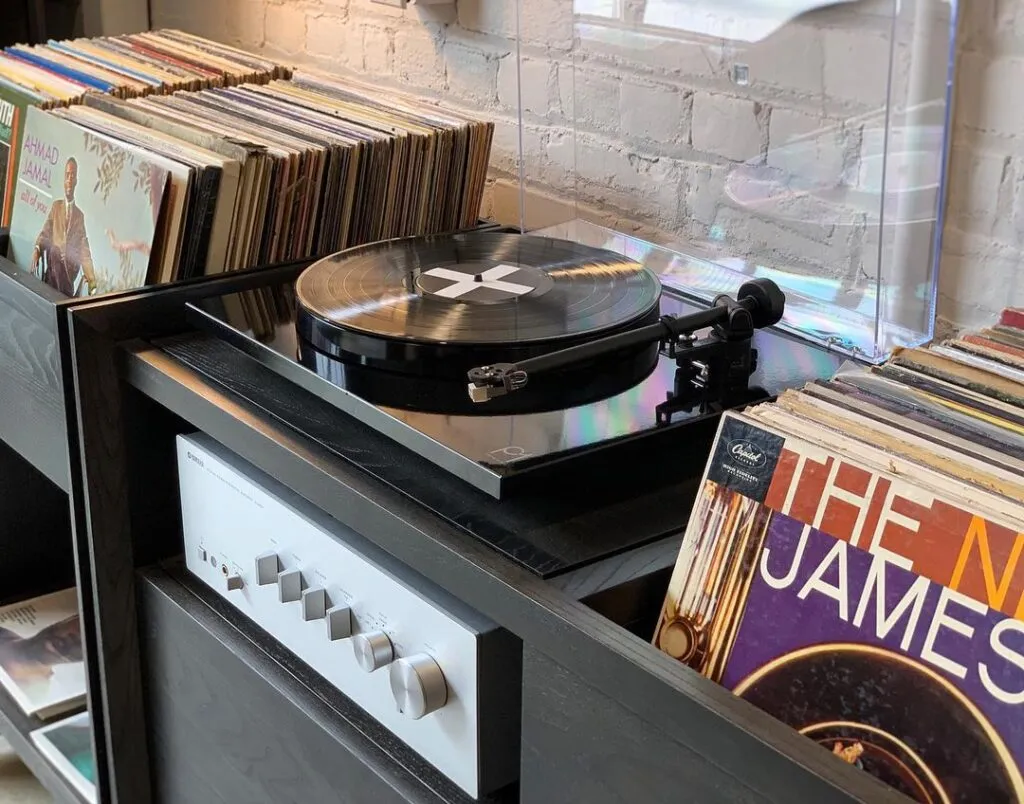 When it comes to LA record shops, Common Wave stands out as one of the most dedicated to the aural experience. Not only will you find audio componentry from manufacturers like Pro-Ject, but you'll also find a section dedicated to the repair and upkeep of turntables. This Turntable Workshop hosts DIY sessions where you can learn how to work on turntables.
If you're looking to explore new artists, Common Wave also has musical performances every month. This includes DJ sets, singers, and live bands. As a Vinyl collector, you'll want to marvel at the shop's extensive collection and get to know the Pop Up Record Shop that has a rotating collection of vinyl gems.
Honorable Mentions for the Best Record Stores in LA
If you are looking for hardcore, punk, grind, or thrash music, stop by Headline Records. The store is located on Melrose Avenue, and they even have clothing and collectibles that could interest you.
Mount Analog, located in Highland Park, is an excellent option for those searching for techno, darkwave, or dance music. If you are interested in experimental music, check them out.
Fingerprint Music in Long Beach is a music store with a hand-curated selection that includes top hits and music that is considered odd. They also hold intimate performances on location that can hold up to 250 individuals.
If you are interested in zany LPs with a Halloween theme, then stop by Atomic Records. Located in Burbank, the shop, which has been open since 1996, specializes in new wave, punk, blues, and classic vinyl.
Cosmic Vinyl, which is a record store and a vegan coffee shop, is located right in the center of Echo Park. They have vintage stereo equipment, listening stations, and pinball machines as well.
On Glendale Blvd in Los Angeles, you will find a small record shop called Mono Records. They have a wide selection of vinyl to search through, especially if you are looking for soul, reggae, or funk.
Permanent Records, located in Highland Park, is a small store that has plenty of classic jams. Take a look at the bargain bins to find some real gems.
Jacknife Records and Tapes is a small hole-in-the-wall shop that sells records, tapes, and more in Atwater Village. They have rare, new, and used vinyl that you will not want to pass up.
Poo-Bah Record Shop, located in Pasadena, is a large independent record store that opened in 1971. Their collection includes rock, disco, funk, hip-hop, jazz, and music from local artists.