Building your ideal home sound system can be simultaneously fun and overwhelming. The process of how to choose an amplifier for speakers at home is high-pressure since not all pairings are going to give you the sweet sound quality you crave. Luckily, there are lots of great amplifier options, so no matter what your budget or space is like, there's going to be a fit.
However, in order to crank the best sound, it's crucial to consider the basic math that determines the best amplifier for your speakers, and vice versa. There are multiple ways to set up a hi-fi system, each of which has their pros and cons. Some of the determining factors include your musical preferences, whether you listen to the radio, the space between your speakers and amp, and of course, striking the balance between convenience and quality. While there's no magic one-size-fits-all prescription for the perfect amp and speaker set-up, there are a lot of technical factors that affect the quality of your audio signal. So it's crucial to get familiar with all the puzzle pieces involved.
Preamps
The primary purpose of a preamp is to boost the weak audio signal into a line signal that can be listened to through speakers. A preamplifier connects directly to your turntable, streaming music site, or another musical source, and boosts the voltage gain of the signal so it can eventually be enjoyed through loudspeakers. There are phono preamps, which specifically work with turntables to bolster the otherwise quiet and delicate gain of a turntable, and there are preamps that connect to digital streaming devices and home theater set-ups. The preamp takes the electrical signal from the source and creates a line-level signal somewhere from the mV range into 1-2 volts, which is what most amps need as input. Some turntables and other musical sources include a built-in preamp, in which case you technically don't need to buy one. But many audiophiles prefer the sound quality that comes with a separate preamp. 
Power Amp
Much like the title suggests, a power amplifier is an amp that supplies power directly to one or more speakers. Aside from the power switch itself, the main knob you'll find on a power amp is the primary gain control, which affects the volume level sent to the speakers. Power amps come in a variety of channel configurations, all of which match up with different sound system set-ups. There are one channel power amps (also known as monoblocks), two-channel (stereo), and even power amps that support up to 5-7 channels, primarily used for surround applications or home theater set-ups. If you are in need of nine channels or eleven channels, a seven-channel amplifier can be used along with one or more two-channel power amps. The main purpose of a power amp is to communicate sound directly with the speakers and give them a channel from which to safely hear your favorite movies and albums.
Stereo Receiver
A receiver is an amplifier that can also pick up AM/FM radio signals. Simply put, all receivers are amplifiers, but not all power amps are receivers. Just as with other power amps, receivers have channels that can be connected directly to your speakers, and the amount of channels varies depending on the model you buy. When shopping for receivers, it's common to see numbers like 2.0, 5.1, and 7.2. The first number refers to the number of speakers supported by the receiver channels, and the second number references the number of channels that support a subwoofer.
Integrated Amplifier
An integrated amplifier includes the preamp and power amp in the same box. If you're looking to choose an amplifier for speakers that you don't know much about, this can be th way to go.
The translation of electrical currents that goes on inside an integrated amp is the same as with separates. The sound is first sent from the source audio device to the preamp, then the signal is raised just enough to get picked up by the power amp. The power amp bolsters the sound enough to connect directly to your speakers. Integrated amps can support anywhere from one to eight speakers, depending on their function. Although those specifically used for home theater often range from six to eight power output channels. 
Is it better to buy separate preamps and power amps or an integrated amplifier?
If an integrated amplifier does the same thing as a power amp and preamp combined, then it's only natural to question which set-up is better. As with all things audio, there are pros and cons to both configurations. One of the pros of an integrated amplifier is that it's usually more affordable to buy one component than to shell out for both a power amp and preamp. Similarly, it's much simpler to find space and energy to set up one single unit than to curate a space for both a power amp and preamp (although this varies based on models and sizes). If you're creating a surround set-up for a home theater, or for loud listening at parties, an integrated amp with multiple channel amplifiers will save you a lot of space compared to buying multiple power amps to support your speakers.
On the other hand, the sound quality is often improved when you use separate power and preamps. The ability for a separate preamp to pick up delicate signals and retain the sound can make for a major sound improvement, particularly if your source is analog (like a turntable). Also, buying separates gives you the ability to upgrade either the pre or power amp without needing to replace both, which can make for more versatile and flexible listening set-ups. At the end of the day, it really all does depend on what your priorities are.
How Do You Choose an Amplifier for Speakers for a Perfect Fit?
Now that we've covered the basics of amplifiers, we can dig into the most fun part: pairing your speakers with your amp of choice. While it's tempting to throw all the focus on tracking down that dreamy pair of speakers you saw at a party, it's just as crucial to make sure the amp and speakers are compatible with each other. There are a few technicalities that help determine how well a set of speakers pick up sound from an amp. 
Impedance
Impedance is the measurement of the electric resistance of your audio components, and it's measured in ohms. The symbol for the ohms (or resistance level) is Ω, so when you see a number like 8Ω that translates to 8 ohms. Checking the impedance is one way to figure out the compatibility between your speaker and amp.
Speakers often have ohm ratings that range between 4 to 8 ohms. Amps often have a wider ohm range, somewhere between 4 (or 6) and 16 ohms. You can check the spec sheet to check these ranges for your amp or speakers. If you've lost your owner's documentation, you can look up the spec sheet online by searching the make or model number.
The most important rule to remember when matching your speaker impedance with your amp impedance, is that the speaker ohm rating can't be higher than the minimal amplifier impedance. So for example, if your speakers have an impedance of 6 ohms, they shouldn't be matched with a stereo amp that has an impedance ranging from 8-16 ohms. However, a speaker with an impedance of 6 ohms is perfectly compatible with an amp that has a range of 4-10 ohms, or 6 -16 ohms, and so on. The minimum ohm level for an amplifier must be equal or less than the speaker's nominal impedance.
If that sounds confusing, have no fear, a lot of newer amplifiers and speakers clearly layout which ohm ratings they're compatible with, and there are also impedance calculators you can check out online to plug in the specs. 
Power Rating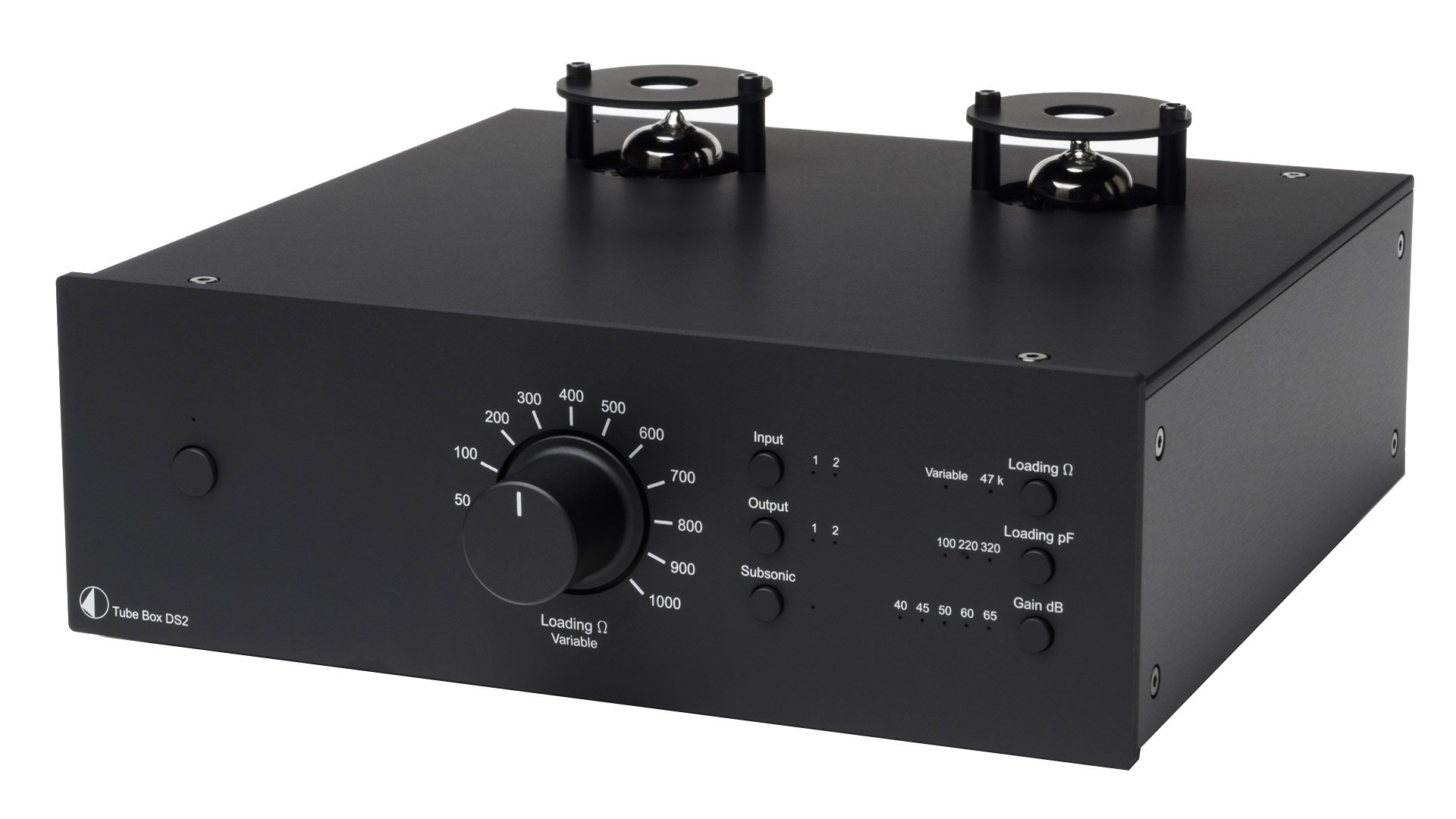 Looking at the power ratings is another way to gauge whether you've matched the right speakers and amp. The amount of power in hi-fi equipment is measured in watts, and while we often connect wattage to volume or loudness it's not that simple. The wattage level in a speaker or amp indicates how much power an amp can put out, and how much power a speaker can handle. 
Amplifier spec sheets usually reference two power ratings: Continuous Power (also nicknamed Continuous Power Output or Continuous RMS Power), and Dynamic Power (or Peak Power Rating). In general, the continuous power rating is the most relevant, because it reflects the watts of power your amp can consistently support. Continuous power delivers a fixed wattage to a specific number of ohms, for example, 50 watts per channel into 4 and 8 ohm speakers.
The dynamic power, on the other hand, could deliver 100 watts into 8 ohms, or 150 watts into 4 ohms. This is because dynamic power is designed to support those blasts of sound that come in short spurts during movies or certain musical moments. This power is only meant to be utilized for milliseconds and doesn't reflect the consistent amplifier power. So while dynamic power accurately tells you if an amp supports enough power for brief moments of sound, it's not the primary rating to look for.
Basically, when pairing your speakers with your amp, you'll want to check to see if the continuous power wattage the amp puts up is compatible with the recommended wattage levels of your speakers. Much like impedance, many have recommended ranges and pairings listed on the spec sheets.
Sensitivity
The sensitivity exclusively applies to speakers and measures how loud a speaker is in decibels when it's one meter away and driven by one watt of power. Speakers with higher sensitivity will sound louder than speakers with a lower sensitivity. While it might sound obvious to go for a higher sensitivity speaker in order to have louder listening, you'll want to check the compatibility with your amp and consider how many speakers you're setting up and how the sound will be spread around.
What to avoid
When it comes to the complex and mathematical dance of audio, sometimes the least overwhelming move is to remember what not to do. Eliminating the worst-case scenarios automatically guides us towards a better sound experience.
As you're mixing and matching for the gorgeous sound set-up, you'll want to make sure your amp's continuous power speaker wattage is not greater than the power your speakers can handle for long periods of time. Otherwise, your hi-fi speakers will be receiving more heat energy from the amp than they can handle. Since speakers don't have a way to dissipate heat energy, the excess burns up the voice coil and can damage the suspension. This ends up ultimately trashing the speakers.
Another no-no is matching up a weak or low-watt amplifier with high-powered speakers. The low power from the amp will cause you to crank the speaker volume control all the way up. The constant need to crank the volume will end up overheating the amp, and eventually burn the inner components. On top of that, the amp will start sending clipped signals, and the high-frequency energy can eventually damage the speakers.
A Million Factors Influence How to Choose an Amplifier for Speakers
The main takeaway is that you should check the impedance and power rating compatibility between your speakers and amp before buying. As another general rule, spending similar amounts of money or sticking to one brand can help you avoid disparate mismatches in equipment.
If this all freaks you out, there are also amplifier speaker matching calculators that help you estimate compatibility based on ideal headroom, the number of speakers, the power handling, and the space of your room. At the end of the day, this should be fun and about creating the best sound possible.