It's not uncommon for some of us to have folders of CDs gathering dust, especially with music services like Spotify making on-demand music an easy proposition. If you're wondering "are CDs worth anything", you should know there's a lot of value in those old CDs, especially if you're an audiophile. These days, some streaming services are losing their luster – with some famous artists like Neil Young taking down entire catalogs.
Additionally, in the purely streamed digital formats, music that was designed with analog listeners in mind starts to lose some of the richness inherent in older formats. This ranges from older Eminem tracks to those classics from legends like Bob Dylan. Before you opt to dump or sell your old CDs, consider that CD sales are experiencing a resurgence, and there are plenty of reasons to embrace the format.
Are Old CDs Worth Anything?
Not everything makes it to the streaming services. For example, there are tons of valuable CDs from the Rolling Stones and other famous acts, which have yet to make it to the Pandoras, Spotifys, and Amazon Prime Musics of the world. Some underrated compilations from your favorite artists may be missing but quickly found at your local record store in the CD section. Additionally, if you opt to one day resell, some of these rare CD pressings can easily be worth some nice cash on the resale market.
Are CDs Worth Anything?: Reasons to Keep Listening to CDs
While some may consider resale, it's a good idea to hold on to your older CDs, especially if you're a fan of audio quality. CDs also have numerous other benefits for those looking for a strong audio format, so here are a few of those to consider:
You Can Listen to Them Anywhere
Any New York City resident will tell you that the music streaming services aren't always compatible with mass transit. There's typically minimal cell service on the subway, so you have to listen to music offline. Modern CD players have stronger audio quality than cassettes, and they are also readily available for not much cash. Their versatility isn't limited to underground travel either; you can listen to your CD collection on the go when taking a flight or whenever you're traveling through an area without much internet service.
New CD Players Have Become Very Impressive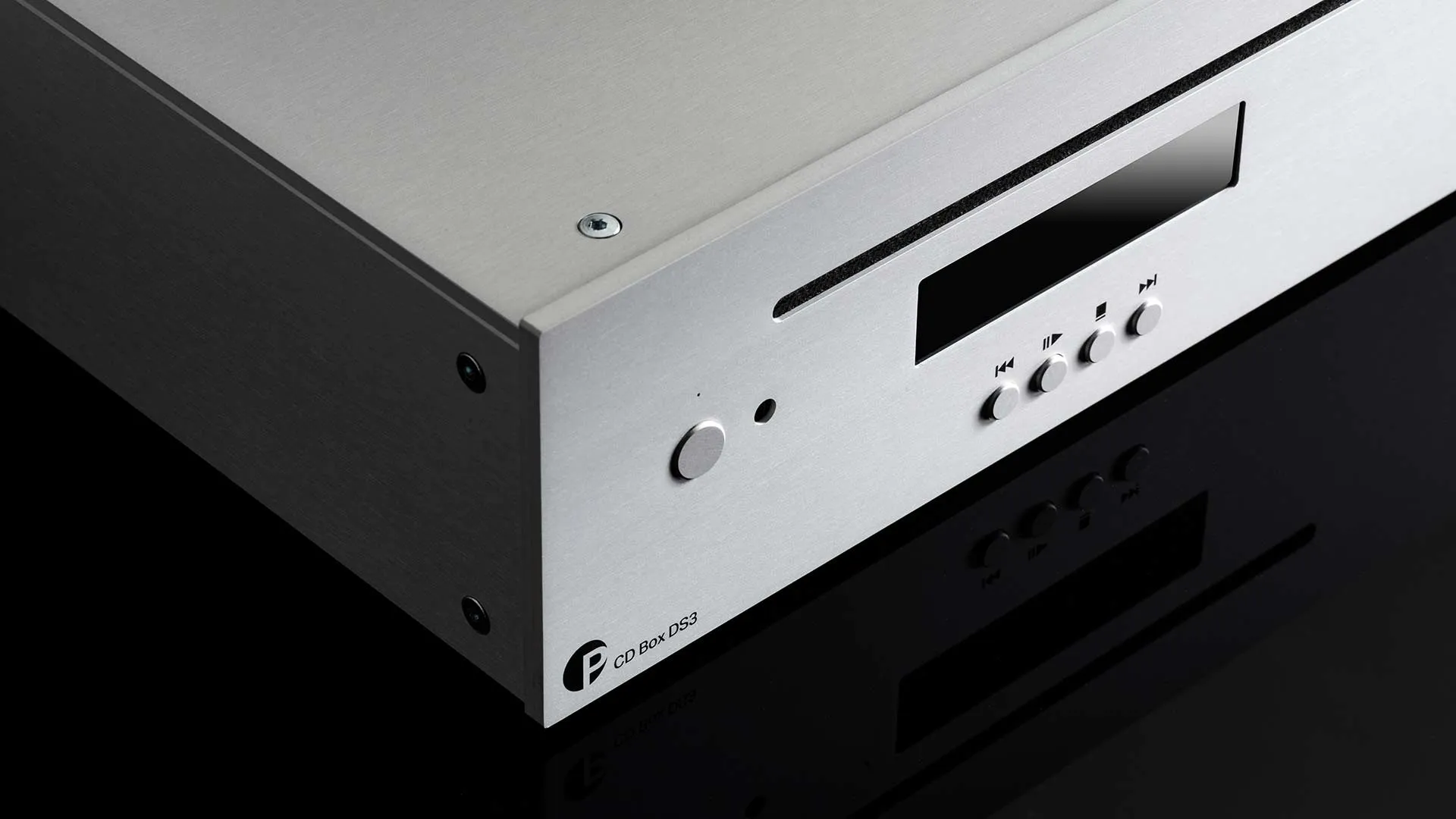 First things first, if you're playing your music on an old Sony Discman from 95', you're doing yourself a major disfavor. These older devices are inclined to skipping, and as lasers age, they become less precise, so sound quality will undoubtedly suffer. Newer players have many bells and whistles simply not present in old generation CD players. The most important for your listening experience is the digital to analog converter, known as the DAC.
DACs are incredibly useful for discerning music fans. These internal circuitry devices cut down jitter, which improves the timing of digital audio. DACs take digital data, change it into analog audio, and push the music to the amplifier. These devices are the chief reason why compact discs approach the sonic quality of vinyl. These circuits are common in most new players, and they can easily be found in electronic stores or Amazon.
Additionally, CD transports, like Pro-Ject's CD Box RS2 T, make bringing CDs with you very simple. These couple well with DAC-enabled devices so that you can achieve high-end sound quality.
You Can Find Some Real Gems Almost Anywhere
Just take a walk around the neighborhood, and you can easily come across a garage sale with an array of used CDs from legends like Michael Jackson and Prince. On top of that, eBay, your local record store, and the web, in general, are excellent options for expanding your collection. These vintage pressings and promo discs will usually be much cheaper than the barcode indicates, and you can also use sites like Discogs to look into your latest finds or find more CDs to augment your collection. 
CD Sound Quality is Better than the Streaming Services
With the advent of the DAC, music recorded in an analog format and converted to digital for the CD-making process becomes much closer to the original recording. Artists like Coldplay, Pearl Jam, and David Bowie recorded music with a warm analog sound in mind. While vinyl records maintain that sound, the sound experience post-DAC on a CD player is definitely comparable. Unfortunately, the sound quality on streamers like Spotify and Prime Music isn't nearly as high-quality, especially if you don't know your way around the equalizer settings.
New CDs are Being Produced with Great Success
Besides rare CDs and used CDs found in record stores, famous artists are still using the medium in recent years. In fact, according to Billboard, thanks to recent CDs from Taylor Swift and Adele, CD sales are on the upswing. This is a clear indicator that music listeners are looking for more traditional formats for their listening experience. This is even happening with vinyl, which recently saw its biggest week since 1991.
CDs Provide the Intended Experience
One of the chief weaknesses of music presented on a streaming service is how disjointed the experience can be. While it's nice to have an on-demand listening style, in many cases, albums are designed to be listened to in a sequence. This experience is completely lost unless you go out of your way to listen to an album track-by-track on Spotify or a similar service. This is especially problematic with larger projects like box sets. With a CD, all you have to do is press play and relax.
Don't Underestimate the Value of a Good CD
With formats like Blu-Ray starting to show signs of age, some dismiss the viability of older compact discs. Still, disc sales are growing, and there's nothing quite like listening to your vintage Slim Shady EP, the Rolling Stones' Steel Wheels Japan Tour, or the Safety EP on a disc format.
If you're still wondering "are CDs worth anything", remember that there's nothing like holding your music in hand, which is why CDs aren't going anywhere soon.